The Advantages & Disadvantages of Telemedical Care
A blog on the adv & disv of Telemedical Care by Edwin Rajadurai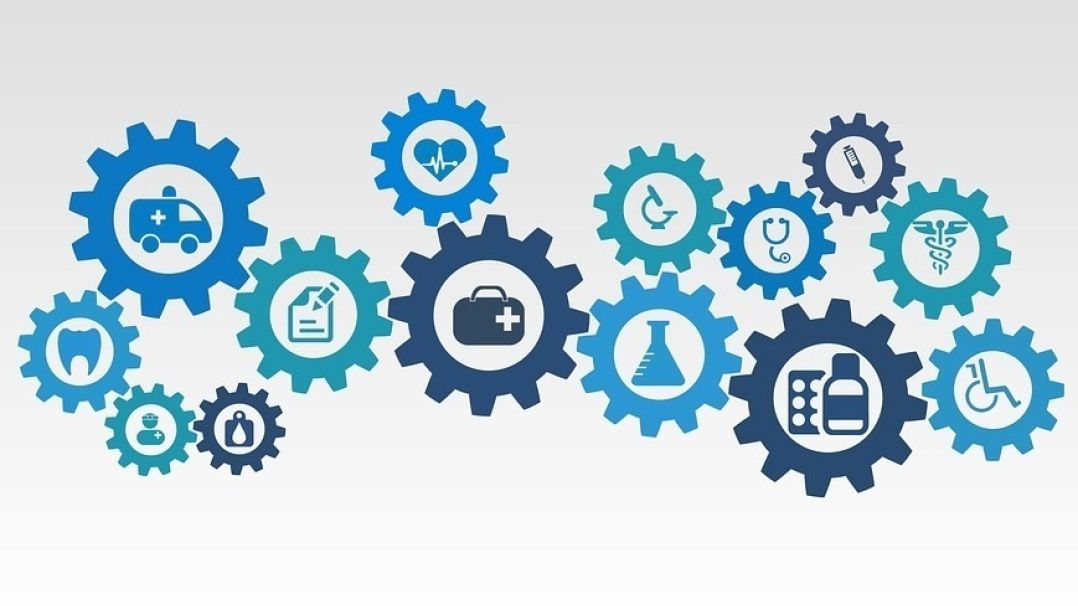 Telemedicine
It's no doubt that Telemedicine has provided a much-needed innovation to medical care throughout the world.In the United Kingdom, the introduction of Telemedical providers such as Babylon Health, Push Doctor & Immedicare (to name but a few) have given the general public an alternative route for receiving treatment and care over various online platforms.This article will look at some of the advantages and disadvantages of treatments provided through Telemedicine.
Advantages of Telemedicine
Telemedicine Increases Access to Care – distance, travel time and availability to traditional care can limit the access for patients. Telemedical platforms remove these barriers and allows fast and efficient care where required.Better Healthcare outcomes – Telemedicine allows patients to be followed up easier where and if necessary.Flexibility to the Patients – Because consultations can be done anywhere, patients no longer need to book time off work, arrange childcare or make other sacrifices to commitments in order to see a Doctor.More time with the patients – Conventionally, Telemedical care is provided on a subscription or fee basis. This means that unlike seeing a Doctor under an established time slot (of usually 10 mins), patients do not feel as rushed during their consultations.Fewer "no-shows" – Telemedicine eliminates many of the factors, like transportation problems, work obligations, and childcare issues that cause people to cancel at the last minute or to miss appointments.
Disadvantages of Telemedicine - Causes of Medical Negligence
Missed Diagnosis – Telemedicine eliminates the ability to conduct a physical examination. Although there are specific question sets that can be asked to assess overall symptoms, there isn't really a substitute for a physical examination when diagnosing a patient. For this reason, diagnosis's can be missed.Reduced Continuity of Care – Patients may not be able to "see" the same Doctor from one consultation to the next. Although patient notes are recorded, there's nothing quite like speaking to your regular Doctor.Technological Issues or malfunctions – At the end of the day, technology is technology. You can only do so much to guard against application, system and interface errors.Development of Super-Bugs – Studies have shown that since the introduction of telemedical care, there has been an inappropriate prescribing of antibiotics made by Doctors. This inevitably contributes to antibiotic resistance and eventually leads to the formation of Super-Bugs.No communication with the NHS – Consultation notes can be invaluable in treating patients. At present most telemedical entities do not integrate with the NHS and so there is a "gap" in information with regards to previous treatments and prescriptions provided.
How can we help you?
Servca have been providing Medical Indemnity for telemedical entities from their inception. We work diligently alongside our clients in identifying risk exposures that they may face – these may include, but are not limited to:Medical Indemnity (negligence) – Contingent cover and also Cover for Doctors working on behalf of telemedical entities.Tech-PI – to cover faults and errors in the platform.Cyber Liability – to cover for any cyber breaches.Public Liability – to cover claims against third party individuals for injury or damage.Run-Off Cover – to cover claims after a policy is cancelled or lapses.To learn more about how Servca can help with your telemedical organisation insurance, get in contact with Managing Director Dr Edwin Rajadurai (MBBS). You can also read more about our Telemedicine & Medical Technology policy HERE. We provide specialist advice to all Telemedical specialities including: General Practice, Dentistry, Accident & Emergencies & Psychiatry.
Written by Dr Edwin Rajadurai (MBBS)E: erajadurai@servca.com | T: 02078 469010