Doctors indemnity insurance
No matter whether you are a family GP or a consultant, you are exposed to risks that could very easily lead to a malpractice claim on a daily basis.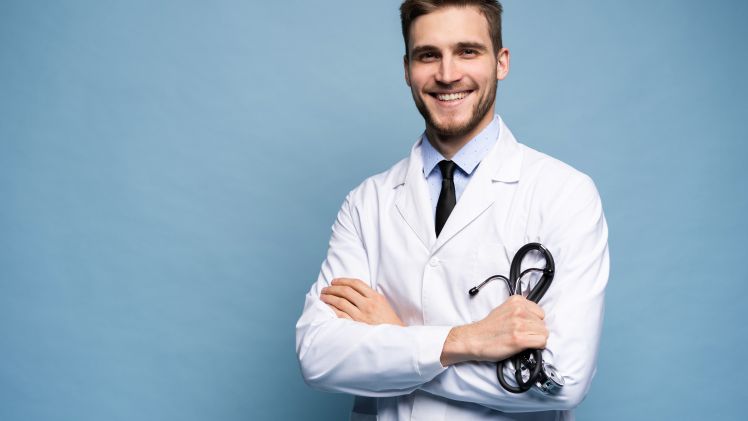 Even where a claim is subsequently proven to be false, dealing with it can be stressful, expensive, and also cause reputational damage that may impact you going forward.
It's therefore vitally important to choose the right doctors indemnity insurance policy, and buy from a specialist broker who can also offer access to specialist medico-legal advice.
Why choose Medicas to buy indemnity insurance for doctors?
Medicas is an independently owned and managed specialist medical malpractice insurance broker. Run by medical professionals in our own right, and a part of the Lloyds of London network, we are uniquely placed to arrange and administer your insurance policy.
Because of our unique position in that market, we are often able to provide protection even where you have previously been refused cover due to a prior claim or incident.
Doctor indemnity insurance – what's included on a policy?
We take a 'whole of market approach' meaning we're not limited to a single insurer – we can tailor doctors medical malpractice cover for your particular needs. That being said, there are a number of features that you will typically find on a policy, including but not limited to:

Employment T&Cs of Service

Advice on Employment grievance procedures

Employment advice and representation in the employer disciplinary and capability process

GMC hearings

Tribunal support

Professional Disciplinary Defence

Defence against patient complaints

Representation for trainees in ARCP appeals and in

Legal Advice & Representative – complete with direct access to our dedicated legal advisors. Unlike our competitors, our Union Cover is not generic 'Before-The-Event' insurance policy – but a service designed and engineered by Servca to assist medical practitioners to have all of their insurance and union requirements under a single monthly affordable policy.
What else should you consider when buying professional indemnity insurance for doctors?
Where you are managing your own practice, we would recommend that you consider cover that includes protection not just for yourself, but for all of your colleagues, too. We can arrange cost effective, comprehensive cover that can protect you, your practice manager, nurses and procurement staff, too. It's worth speaking with one of our specialist doctors malpractice indemnity brokers, who will take time to understand you and your business carefully, allowing them to advise and arrange the cover that best suits your needs.
Get a Quote
Explore our resources & guides
We've boiled down our expertise into guides and articles to help you get to grips with everything to do with healthcare insurance, risk management and professional indemnity.
---