Medical Professionals
Whilst providing professional care within a healthcare setting is truly rewarding, it is also highly challenging with little to no margin for error, presenting risks that aren't always within your control.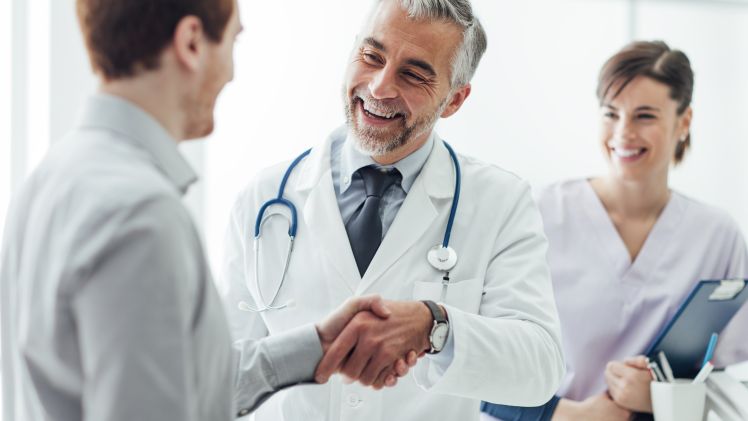 It's vitally important that you have the correct Medical Indemnity insurance in place to ensure you have adequate cover in place in situations of human error, malfunction or defending a potential negligence claim against a claimant.
The medical malpractice and negligence sector has become a fiercely litigious environment where patients can make complaints and claims freely and with little repercussions because of 'no win, no fee' style systems implemented by claimant solicitors. This can be a very stressful and exhausting experience for you so you must have the correct Medical Indemnity Package that provides you with excellent protection and representation, whilst also giving you peace of mind.
Medical Indemnity Insurance (often known as Medical Malpractice) protects you as a medical professional against claims that arise out of professional negligence, mis or delayed diagnosis, Errors & Omissions and breach of duty from the professional services, such as treatment and care that you have provided to patients. This can also extend to Mental Anguish.
What types of incidents will Medical Indemnity insurance protect you against?
Failure to provide a clean environment

Failure to adequately train other staff
Why trust Medicas?
All of Medicas' policies are tailor-made for our clients, according to their induvial exposures. When you become a client you will be supported by a personal Healthcare Indemnity Executive who will gain a comprehensive understanding of your requirements and ensure a continuity of service we offer.

Medicas also partner with an independent board of practising Medical Professionals that consult and advise on structuring policies offered to you.
Explore our resources & guides
We've boiled down our expertise into guides and articles to help you get to grips with everything to do with healthcare insurance, risk management and professional indemnity.
---