Income protection for Doctors and other medical professionals
Medical income protection provides a monthly, tax free sum if you are unable to work due to illness or injury. It can be arranged for an individual or for your whole organisation.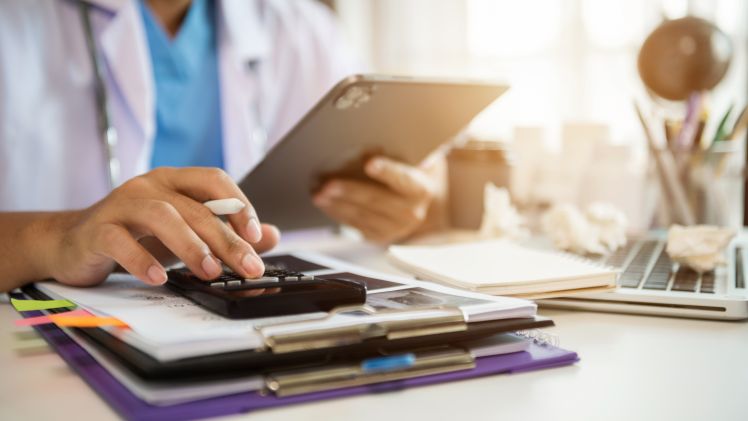 If you are in private practice, it can provide peace of mind that comes from knowing that if something were to go wrong, and you were unable to work for an extended period of time, up to 70% of your income can be covered through the policy.
What's included on a Medical Income Protection policy?
We are medical insurance specialists, and we can tailor a bespoke income protection policy to suit your precise requirements. We will take the time to understand your particular circumstances, and agree what level of cover might be most appropriate. Typically, a medical income protection plan will look to cover things including but not limited to:

Mortgage payments

Bills and utilities

Childcare costs

Loan or credit card payments

Transport costs
Medical income protection vs NHS sick pay
If you work in an NHS environment, you will of course be entitled to sick pay, but this is based on years of service, and the maximum period that it would cover for full salary is 6 months. Income protection can be arranged to trigger at the point where sick pay ends, or in the case of private medical practitioners, when you become sick or injured.
Private Practice Medical Income Protection
Private Practice Income Protection (PPIP) is designed to protect private practices in the event that key personnel are unable to work and the practice in unable to generate income. It pays out a fixed monthly sum, which can be tailored to suit your particular requirements, which could be used to cover overheads.
Why choose Medicas for your medical income protection requirements?
As a specialist insurance broker operating in the medical sector, we can offer a whole suite of covers to suit your needs. When it comes to buying the right income protection policy, we'll go through the detail for you and create a policy that reflects your requirements.
Get a Quote
Explore our resources & guides
We've boiled down our expertise into guides and articles to help you get to grips with everything to do with healthcare insurance, risk management and professional indemnity.
---