Surgeons
There is always a certain degree of risk for a patient in surgery. When this does not go according to plan, patients are often likely to complain or claim against the surgeon for what they believe to be a poor result, the standard of care, negligence or follow-up to their surgery.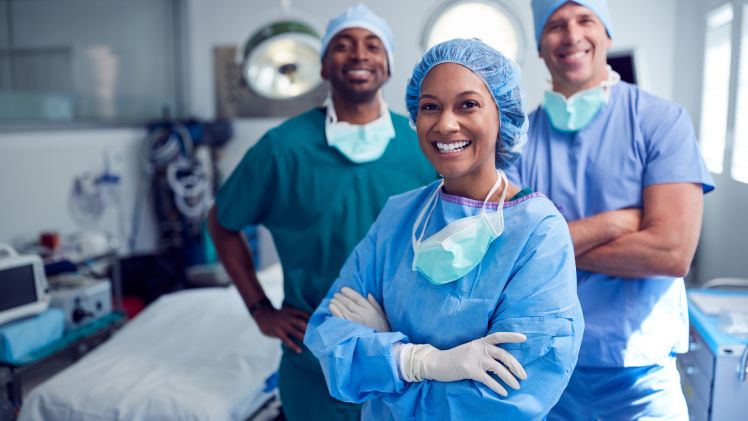 What does Medical Indemnity Insurance protect you against?
Medical Indemnity Insurance (often known as Medical Malpractice) protects you as a surgeon against complaints or claims that arise out of professional negligence, mis or delayed diagnosis, Errors & Omissions and breach of duty as a result of the surgery you have performed, or even the pre- or post-surgical phases leading up to or following the surgery.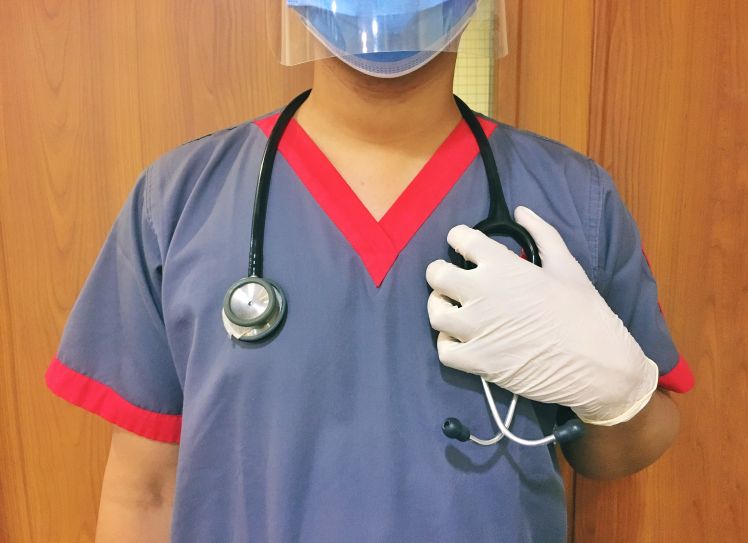 Medicas' specilaised products for surgeons are structured deliberately according to the type of surgeon being insured
At Medicas we recognise that different surgeons have different exposures to claims and complaints. We are able to structure indvidulaised policies for:
General Surgeons

A large speciality containing many sub-specialities including breast, colorectal, endocrine, upper and lower gastrointestinal (GI), transplant (of kidney, liver, pancreas) and vascular. Laparoscopic surgery may also be practised as a sub-speciality and is used across all general surgery.

Plastic Surgeons

Reconstructive: Emergency work including trauma, burns and scalds, and soft tissue injuries involving the face, trunk or limbs.

Elective: Reconstructive surgery for congenital and acquired abnormalities, cleft lip and palate and other facial deformities, breast reconstruction, reduction and augmentation, or hand and upper limb surgery.

Urological Surgeons

Include surgeries for the urogenital systems: kidney, bladder and urinary problems, as well as men's sexual and reproductive health. This includes diseases of the kidney, urinary tract stones, cancer (prostate, bladder, testicle and kidney), prostate, incontinence, erectile dysfunction, etc.

Orthopedic Surgeons

Surgeries for bones, joints and soft tissues, including ligaments, nerves and muscles. Trauma work involves fractures and other injuries. Specialist areas include lower limb joint reconstruction, hip or knee, ankle and foot, upper limb, spine, bone tumors, rheumatoid surgery, and sports and exercise surgery.

Cosmetic & Aesthetic Surgeons

Elective procedures that focus on enhancing a patient's appearance. Improving aesthetic appeal, symmetry, and proportion. Aesthetic surgery can be performed on all areas of the head, neck, and body.

ENT Surgeons

Surgeries are specific for the head and neck region, skull base and facial plastic surgery. Specialist areas include: paediatric ENT, head and neck, voice and complex airway, otology (ear) and rhinology (nose).

Oral & Maxo facial Surgeons

Surgeries on the facial bones, face and neck. Procedures range from minor surgery to complex major head and neck surgery.

Opthalmic & Oculoplastic Surgeons

Surgeries to correct refractive errors, glaucoma, and cataracts and can also include reconstructive Surgery.

Gynecological Surgeons

Involve any surgical procedure that involves the organs and structure of the female pelvic region: the uterus, ovaries, cervix, fallopian tubes, vagina and vulva.
Explore our resources & guides
We've boiled down our expertise into guides and articles to help you get to grips with everything to do with healthcare insurance, risk management and professional indemnity.
---