When Should You Update Your Business Insurance Policy?
Learn when are the key situations to update your business insurance policy and how professional changes can affect your current insurance cover.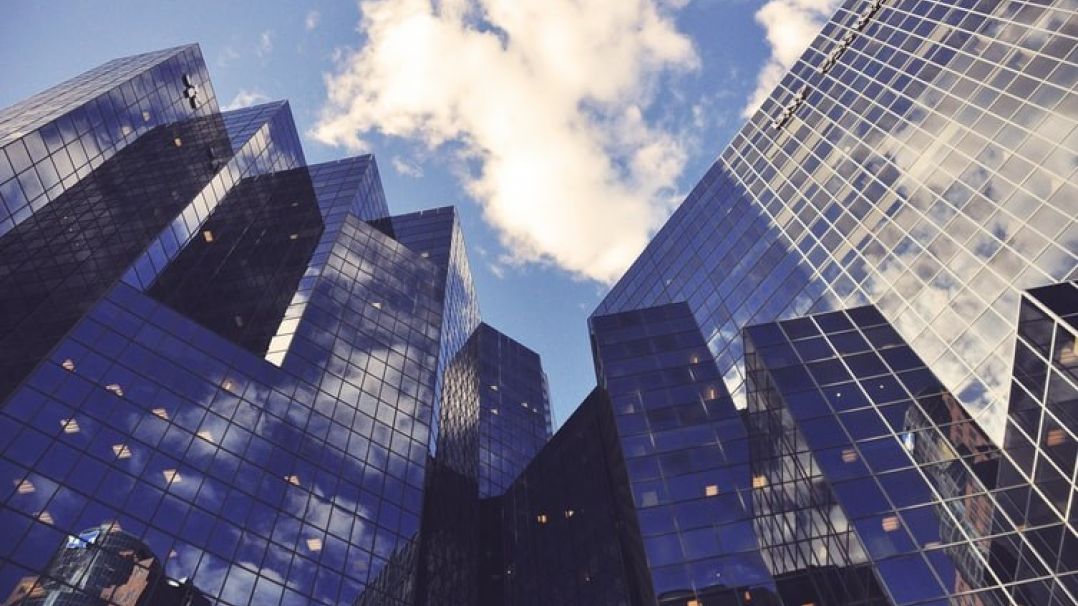 When Should You Update Your Insurance Policy?
There is often speculation and mis-understanding regarding when is the most appropriate time to update your insurance policy.Some clients feel that this should be done during the renewal period, as the policy is being amended and renewed regardless, while others simply do not know or do not think it is important to do so.The truth is should you feel your policy is becoming outdated, incorrectly reflects your work or the coverage you were looking for, decide to uptake new forms of related services/business/products, or should require changes prior to the renewal date, you should contact your representative broker immediately and discuss.How do you know your policy is outdated and needs to be updated? In this short guide we will go through the various reasons you may need to update your policy, and signs to look out for.
1) Providing New Services
19% of business owners plan on launching new products or services.In hospitals since 2004 that has been a 38% increase in medical staff (new recruitments, student graduates…) and a 67% increase in medical consultants, suggesting professional change and growth in medical professionals.As individuals become more educated and well accustomed to their jobs more see themselves taking on more work and therefore providing more services to their target audiences. Likewise, as business begin to grow from small roots and establish themselves, they are likely to take on new services and products to better sell to their target audiences.In simple, any work conducted after policy inception, that was not included in your initial policy terms agreed upon, even if conducted once, is counted as "providing a new service" and therefore not outlined in your agreed upon policy, leaving you uncovered for that service.This means if you were to receive two claims, Claim A being for work outlined in your agreed policy, and Claim B being new services conducted outside the policy, your insurer will cover Claim A and you will have to cover Claim B yourself (including all legal costs required).If you are conducting new work contact your broker immediately – depending on your insurer and agreed upon terms, you can have your policy amended to cover this new work prior to renewal.
2) Hiring New Employees
If you are a business firm or medical entity responsible for the coverage of all employees then it is important to check the part of your insurance policy covering employees and if extra coverage will be required if hiring new employees during the year prior to your renewal.If any of these employees are also conducting high risk work, or again, new services outside the agreed upon services outlined in your policy, you may need to amend your policy to cover the work your employees will be conducting on behalf of your firm.The best course of action is to contact your broker and discuss the details of your policy regarding employees.
3) Change of Working Location
Depending on what kind of coverage you and your broker/insurer have agreed upon, your policy may be limited to a specific area(s) (e.g. the UK or part of the UK) and may not accommodate for work conducted in other areas, other countries or global scale work.If your policy does not cover all the locations of work for your business, or locations you intend to begin work at prior to your policy renewal, you should contact your broker and discuss coverage options beforehand.
4) Developing or Implementing New Online Equipment & Technologies into the Work Place
14% of business owners plan on launching an online platform for their business.32% of businesses reported cyber security breaches in 12 months of business in the UK.One small business in the UK (according to Hiscox) is successfully hacked every 19 seconds. That means around 4500 businesses are affected by cybercrime every day, and up to 1.6 million businesses are affected in a year.The average cost of a cyber claim can be damaging and normally lands anywhere between £40K to £2M depending on the size of your business and the context of the cyber claim.And yet 31% of companies do not protect against cyber and data risks; a shocking 25% allow their staff to use personal devices to discuss client details and sensitive company information (a key risk exposure to cyber-crime) and 77% of the same business believed they wouldn't be held liable to compensate victims of a data breach.While some insurance policies like commercial property and business interruption may cover some aspects of a cybercrime, to receive full cyber coverage, it is recommended to take out a cyber insurance policy or cyber insurance extension on your existing policy to cover your online technologies from cyber-attack, protecting your clients, employees and your livelihood.If you are implementing these technologies prior to your renewal date, discuss with your broker representative what kind of cover you will need and the dangers of cyber-crime to ensure you are protected and well informed.
Other Key Reasons You Need To Update Your Policy
Additional reasons to update and amend your policy prior to renewal include:Entering into new business agreements or contracts with suppliersImplementing high risk or high expense work tools into your business/practice for your employees where the business retains ownership of the equipmentIf your business progresses into the purchase of new company owned vehicles or replacing existing vehiclesChanges to the ownership structure of your business
What Should You Do if Your Provider Won't Cover New Changes?
If your current insurer and broker are unable to provide additional coverage for the upcoming changes to your business or practice, you may need to consider looking for an alternative provider to cover your insurance.Some brokers, if able to, can cover parts of your insurance through different providers. However if your broker cannot manage this, it means they haven't got access to the markets you need access for to ensure total adequate and appropriate coverage for you and your business.Therefore you should consider searching for alternative broker and insurance providers to cover your work. This can be done at renewal period (where you reject your renewal and leave), but if cover for the new changes is urgently needed as soon as possible, you can discuss with your broker how to cancel your coverage so you can get the cover you need elsewhere.
Servca Group – Your Local Lloyd's of London Broker
If you are interested in getting fresh cover for your business / practice regarding new services and changes to your business (or need full coverage) we have a dedicated team that is more than experienced in placing insurance for Business Owners and Medical Entities.Servca Group are a Lloyds of London brokerage. This means we have direct and easy access to the largest insurance market in the UK, the Lloyds London Markets, providing 'A' Rated insurance policies to our clients.It also means we are able to share your enquiry with the top insurers in London covering businesses and medical entities, ensuring you can be placed with an insurer that understands what you do and how best to protect you from claims.Separately, we also have a silent review system, were you can send us your enquiry even if you are already insured by another provider. We will conduct a quiet review of your policy and inform you of any exposures you are left open to. All without contacting your provider and damaging the relationship you hold with your active broker. We can also provide you quotations from our own markets for you to compare competitive deals against your current insurance policy, to better find the best suited policy that actually works with you in mind.For more information, you can contact us via 0207-846-9010, info@servca.com and by filling out a "Get a Quote" form on our website by clicking the button below.